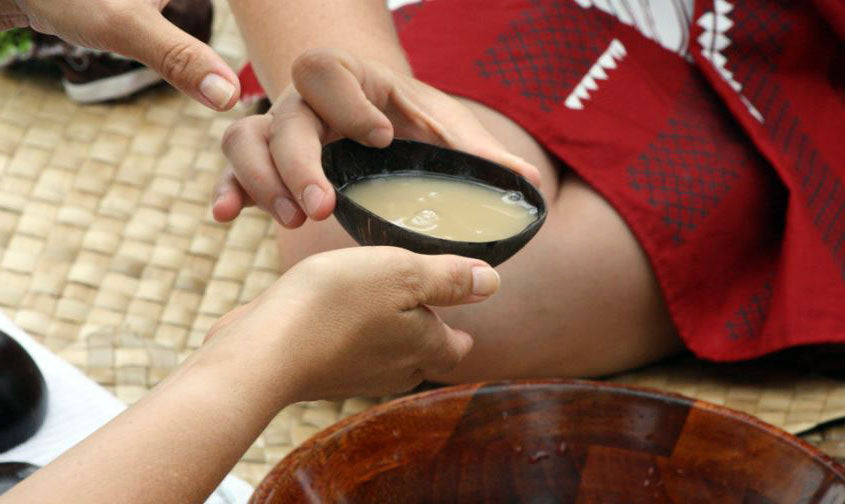 As a person who is new to kava you may be wondering why kava isn't working for you? How is it that your friends are giving all praises for kava while you don't feel anything? It is not that kava doesn't work or there maybe something wrong with you. In this article we will provide you an array of things to consider which will help you pin-point what might be stopping you from feeling the effects of kava.
We have arranged these factors into two categories. The first is the internal factors you must consider and the other is the external factors which may be at play.
Internal Factors
Experiencing reverse tolerance
You may have heard of this term a number of times from your kava drinking buddies when you told them about your situation. This reverse tolerance phenomenon does occur with kava and it could be something you may be facing which is why you don't feel the effects of kava YET. It doesn't happen with everyone but you maybe a special case like few others. The important thing to note here is that you need to continue with using kava to have your important "breakthrough". For more information about reverse tolerance read our article Kava & Reverse Tolerance after this.
 Not drinking kava on an empty stomach
One cannot stress the importance of drinking kava on an empty stomach. You need to fast for at least 2 hours before drinking kava. The reason behind this is that kavalactones get more easily absorbed by the body on an empty stomach rather than one which is full with food. There is no scientific explanation for this but that's a conclusion which can be drawn out from general observation. Even veterans don't feel the full effects when drinking kava with a full stomach.
Not preparing the kava correctly
The main goal in kava preparation is to ensure that all the soft particles of the kava powder are loosened from the hard particles (makas) and kneaded through the strainer which you use. It takes time and plenty of effort to do this and there is no easy way to prepare unless if you purchase micronized or instant kava. You can use a blender to blend the powder in water to shorten the kneading process but be sure to blend in short bursts to avoid heating the kava. Heating the kava will make the liquid gelatinous and impossible to strain or drink.
Discarding the most important part of the kava drink
The sediment that settles to the bottom of the bowl during preparation is what contains up to 70% of the effects which you would experience from kava. It is very important to drink that sediment. The sediment is very quick to settle to the bottom of the bowl so ensure that you mix the liquid thoroughly before drinking the kava and not to throw away that sediment. You should also drink the kava half cup at a time (120mL) and space out each drink at least 8 to 10 minutes apart and no more than that. If you get nauseous from drinking so quickly or drinking the sediment then suck on a hard candy in between drinking the kava. This will help alleviate the nausea.
Eating right after drinking kava.
Usually you begin to experience the heady effects of kava after 20 to 30 minutes of your first drink. It begins very subtle then peaks and phases out within an hour at most. Do not eat anything for at least an hour after your last kava drink. The heavy/relaxation effect of kava usually stays even after eating but the heady effects will stop once you have a meal.
Everyone is different and for that reason some people may require up to 2 tablespoons of kava to feel its effects and some may require up to 12 tablespoons. Just as some people are more sensitive and some are less sensitive to things they put into their bodies, it is no different for herbal supplements. You should know that there is no overdosing risk in kava. The worse that can happen with drinking too much kava is nausea and losing body coordination, both of which are temporary. It's nothing substantial to warrant a visit to the hospital. Feel free to experiment with dosage to see where you stand. It could be that your body requires 8 tablespoons of kava in the beginning and later on require less as your body gets attuned on what to expect from a kava session. Keep experimenting with the kava doses if you don't feel anything.
External Factors
Purchasing low quality kava
Often time's people who are new to kava are unable to determine which kava they should purchase from which vendor. It's not always the case that the most expensive kavas are of higher quality and not often that the cheapest of kavas are the best bang for your buck. However, do not make the mistake of going for a cheaper priced kava during the initial stages of experimenting. Cheaper kavas are notoriously known for being a hit or miss in effects so it maybe that the kava itself just doesn't work rather than it specifically not work for you. It's better to buy from a well-reviewed vendor in the initial stage of trying kava. If you have bought kava from a vendor and it didn't work, try from other vendors to see how their products compare. This is because even kava which you and your friend bought from the same vendor can have varying batches and this will be a problem in determining why you aren't feeling any effects. Also remember that it's not always the most popular vendors that have the best products. Often time's people buy from the first vendor they find through Google and it could turn out to be a vendor who has been around for many years but is selling low quality kavas. Always go for well-reviewed kava vendors rather than the more popular ones. Always check online reviews of vendors before purchasing their products.
Taking other medications with kava
When trying out kava always keep in mind that there is a possibility that you might not be able to experience the effects of kava due to other medications. Kava needs to be taken on its own without any other medications interfering with your senses. It is very subtle compared to other herbal medications but quite powerful on its own. Ensure that you have a clean system when you try kava to be able to sense its effects more acutely.
These are just some of the factors we hope you might look into to help uncover why you are not feeling the effects of kava. If we may have missed something important please feel free to contribute in form of a comment.
Vinaka
Neil