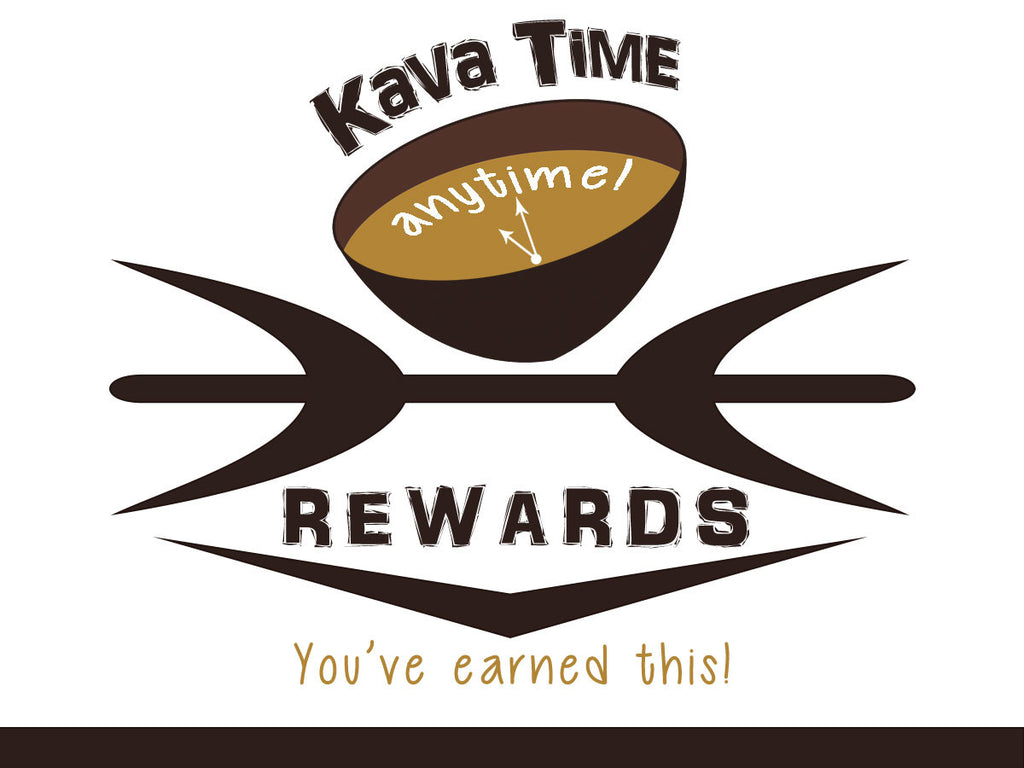 We have implemented a new rewards program for all our valuable Kava Time customers! The widget of this program can be found on the bottom right of screen when visiting our website.
We will be adding more exciting ways in which you can earn and spend your reward points over time.
Check Out Details Below!
How do I join Kava Time Rewards?
Customers with store accounts are automatically enrolled. If you don't have one, please create a store account to join today.
How do I earn points?
How do I check my balance and redeem rewards?
After you log in to your store account, you can click on the Rewards Widget (at the bottom of the home page) to see account information, redeem rewards, and more.
How do I use my rewards?
Rewards are issued as discount codes that can be applied on the payment page during checkout (only one discount code per order). To redeem rewards, please go to the Reward Redemption page after you log into your account on the Rewards Widget.
When do I earn points when I make a purchase?
Points would be earned when an order has been paid.
What rewards are available for my earned points?
So what are you waiting for? Shop Now!