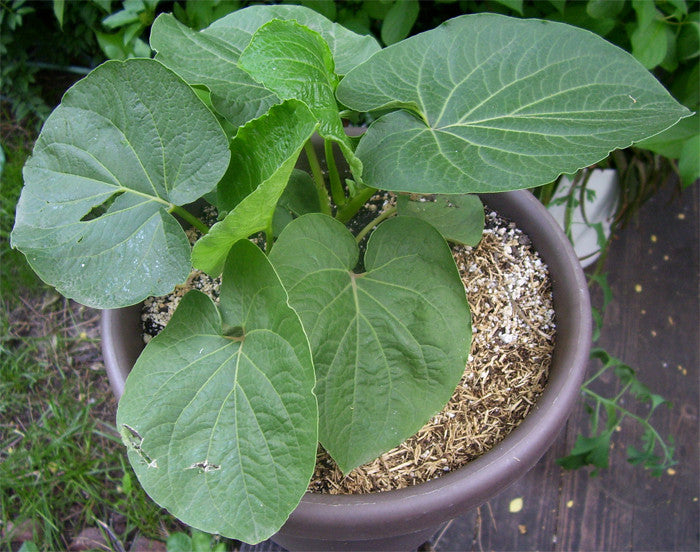 Every year, lots of people set out on their journey to experience kava. Many spend a fortune through trial and error in search of their perfect kava vendor. This article is more oriented for first timers who are beginning their kava journey. With a plethora of kava vendors available now offering different forms of kava, it can be quite overwhelming.
Alright, so you already know why you want to try kava (that's why you're here), let us explain some important things to understand about Kava Quality before you make a purchase. 
Kava Variations
Kava has always varied in quality and farmers have always identified different strains, based on its physical appearance, the brew produced from its roots, and the physical and psychological effects produced by its consumption.
The biggest factor in quality is in the strength and predictability of the kavalactones present in kava, rather than in the physical appearance, which may only differ slightly.
In Vanuatu alone there are an estimated 80 varieties of kava, and Fiji has 13 other varieties. These are the two largest producing nations in the Pacific.
Kava varieties can be broken down into three basic types:
Noble kava
'Tudei' kava
Wild kavas
In its most basic definition, noble kava is high standard, cultivated kava that can be exported in root or supplement form. It is free from toxins and impurities.
'Two-days' kava is a particularly strain that is actually prohibited for international export, but which often makes its way onto the market. This can damage the reputation of kava as it may cause nausea and other unpleasant side effects. It is called Tudei (Two day) Kava because the effects can last for up to 48 hours.
Wild kava is another inferior type grown in Papua New Guinea, the Solomon Islands, and Vanuatu.
Now that you know that the prerequisite to high quality kava is to be buying noble kava, what else should you know?
What to keep in mind before shopping for Noble Kava?
Kava is an expensive commodity and trial and error purchases with different vendors can prove to be costly for the average person looking to get rooted. The effects of different strains can react differently to people so its best to purchase sample packs to see which kava works for you. However, before shopping around for kava it is important to keep in mind the following:
Do not take kava nobility as advertised by vendors for granted (Kava powder can easily be adulterated with "Tudei" to lower costs and spike kava since tudei kava is much cheaper than noble kava). If kava is being sold significantly cheaper by a vendor than other kava vendors, its probably spiked with Tudei kava. Sometimes this cheap kava can appear in form of significant regular discounts offered by vendors. Tread carefully with these vendors. 
Do not take kava powder advertised as "100% lateral roots only" for granted (Kava roots powder is cheaper to purchase if its mixed with stump, basel roots, branches, peelings, etc). High quality noble kava especially lateral roots only, does not come cheap. Traditionally ground 100% lateral roots will cost you a minimum of $43 per pound from any country. 
A grade, A+ or AAA or any form of grading does not mean the kava is of higher quality (This is just a marketing tactic by kava vendors). Ignore these labels and look for details of the kava provided by vendors. Vendors should be highlighting the specific cultivar, chemotype, age, origin by country and origin by region of the kava they are selling.
Kava Extracts are bad for health because they are processed 99% of the time from aerial kava plant parts which are toxic to general well being. That goes the same for tintures, pills and other forms of kava. Its best to avoid these types of products and always consume kava the traditional way just like our ancestors did in the South Pacific.
Vendors who claim to be sourcing their kava direct from farmers should not be taken for granted unless they are processing the whole kava roots into powder form. Kava farmers can be unscrupulous too. They can process their harvested kava with aerial parts to get more weight (reduced cost and earn more money) or to meet the "export order quantity". Look for a vendor who processes their kava for greater quality controlled products.
Micronized kava is just a finer version of traditional powder. It still contains kava fibers which can upset your stomach (the pulp you strain when using traditional powder). There are few vendors who strain the kava fibers out before micronizing. These better quality micronized kava are reflected through the price which is on average about $100 per pound.
Instant kava is made from dehydrating the juice extracted from the pulp of undried kava roots. This version of kava offers a different experience than traditionally dried kava powder roots and is more expensive than micronized kava.
Testing the Quality of Kava
1) Nobility
Knowing the chemotype of the kava will not tell if the kava is of a noble strain. The best method to determine nobility is to do a "acetone test" on the kava you have. Testing details can be found here. The other way is by judging the effects of the kava present in your system the following day. You will feel lethargic and nauseous.
2) Taste/ Brew
Kava containing 100% lateral roots will always be potent and bitter to taste. Bitterness in kava is associated with potency. Note that bitterness is different to the peppery taste which most kava consumers dislike. Peppery taste induces a gag effect when drinking kava. The taste of the kava is also affected if the kava roots were not washed properly before processing. There will be a more prominent muddy taste to the kava and it will induce a gag effect. In addition to the taste, you should expect up to 2 consistent washes with 2 tablespoons of high quality kava in 300ml water with a third wash being less cloudy.
 3) Cleanliness
You can determine how hygienically your kava has been processed by observing the amount of dark rocky sediment you get at the bottom of your brew when transferred into a clear glass bowl. Too much dark rocky sediment means the kava was not washed thoroughly and contained a lot of muddy particles when processed. 
4) Color
If your kava contains a lot of aerial kava plant parts, then the brew is likely to be leaning towards the color of grayish dark green. Be mindful though that some kava's tend to have a darker tan but it leans towards greyish red color. For lawenas (basel roots), you can determine if peeled lawena's were used if the brew is light yellow cream like color.
5) Smell
High quality noble kava's smell wonderful to many people. If the smell of your beverage feels funky, it is most likely that the kava was not fully dried when processed.
Apply this learned information on the kava you have currently to see if its really worth the current price tag on it. Or better, try one of our kavas for a quick comparision! We suggest the Savusavu!